Another year, and another girls trip! This year we decided to take it to the Czech Republic. I have already been to the Czech Republic, but since it has been a while, it was so nice to refresh my memory and see the country again. This trip was too fun. We spent most of our week in Prague, but also took a little detour to Boleslawiec, Poland to do a little pottery shopping. Here is an overview of our trip!
Tips for Traveling to Prague:
1. GO DURING EASTER. Easter is the biggest holiday in Europe. Europeans decorate the outsides of their houses by filling the trees with hanging eggs. All major cities have multiple huge Easter Markets to celebrate that are filled with delicious food, finely decorated eggs, and adorable petting zoos.
2. Plan ahead. There are so many hidden gems in Prague that would definitely have gone unnoticed if it weren't for planning. We planned the sights we wanted to see out before we arrived so that we wouldnt miss anything. Be sure not to overplan and leave some time to wander!
3. TRENDELNIK. Seems crazy, but eat as much Trendelnik (Pargue's most famous pastry) as you can! You will regret not having multiple when you get back to the USA. Plus, calories don't count when you are in Europe.... right?
4. Take a day trip, and stay overnight in Poland! We rented a car and drove to Boleslawiec, Poland. Boleslawiec is a town thats primary purpose is Polish Pottery. Perfect for us girls! I grew up eating off of Polish Pottery, so now that I have a home of my own, this trip was a dream come true. Not interested in shopping for pottery? Plan on going somewhere else, there is not much to see but plate in Boleslawiec. Also.... pack an extra suitcase... or try and carry on your pottery. Otherwise you will come home to beautiful broken pottery :( Luckily all my piece survived!
4. Bring extra spending money! There are so many amazing things you can spend your money on when it comes to Prague (& Bolseslawiec, obviously..) but I would say that my favorite purchase while I was in the Czech Republic was jewelry. *See #5 for details.
5. Garnets!!!! Prague is known for their red garnets as the gem of their country! They are sooo much cheaper in the Czech Repub. then in the US. Also, Prague is a city of history.... check out antique stores to see beautiful pieces from history. I got a diamond ring from 1900's and a collection of vintage stamps as a keepsake of my journey.
Itinerary for the Czech Republic and Poland:
Day 1: Old Town Prague
Astronomical Clock (take the hike or elevator to the top!), Take a sip of some lemonade on the rooftop resturant of the Du Prince Hotel overlooking Old Town Square, City tour by Old Classic Car, Stop and Sing at the Lennon Wall.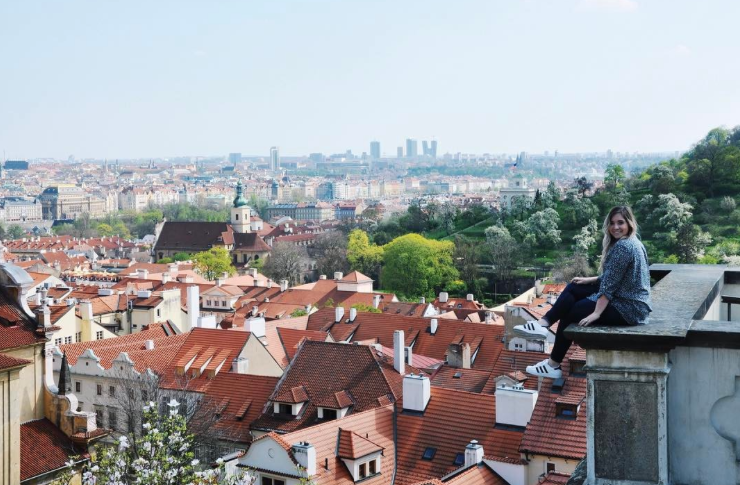 Day 2: Boleslawiec, Poland
Overnight stay in Poland, Rented a car (with lots of trunk space haha) and drove using our TomTom to Boleslawiec. My mom and I were navigators.... which proved to be VERY challenging since the main route was under construction. But we got there! Shopping was incredible. My favorite store was Manufaktura. Stay the night in Boleslawiec.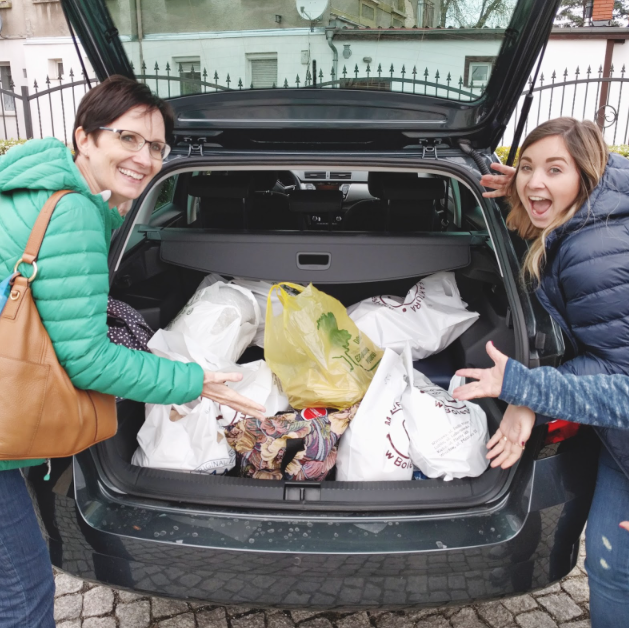 Day 3: Boleslawiec and Kutna Hora
We woke up with no buyers remorse from all the money we spent, so hit a few shops on the way out to Kutna Hora. In Kutna Hora go to the St. Barbara's Cathedral, Sedlec Ossuary (AKA Bone Church), Along the way- stop to get a beautiful photo of the tulip trees that are blossoming!
Day 4: Prague
Explore the Castle Quarters, get in line for the St. Vitus Cathedral right away! St. Nicholas Church, climb to the top of the bell tower for an insanely gorgeous view. Peep over the edge for the ultimate thrill! (I think this is personally the best view of Prague!)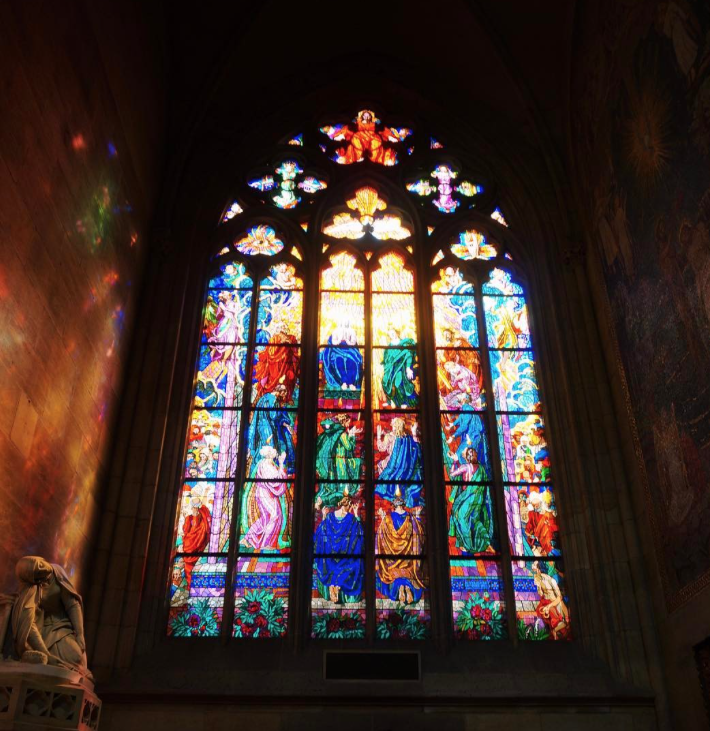 Day 5: Prague
Go inside the St. Nicholas Cathedral, and stop by the antique shop near by! Head to the Petrin Tower, and take the cable car up! Climb to the top of Petrin Tower for an amazing view. Walk along Charles Bridge back to the hotel, and stop to ride a 4 person paddle boat along the river.